Flaca Jewelry is a handmade, accessible, and most importantly, an elevated and thoughtfully designed jewelry brand. Founded to empower the independence of women by inspiring uniqueness, Flaca Jewelry is ever-evolving and exclusively created in New York. Find Flaca nationwide at your favorite retail locations nationally and internationally.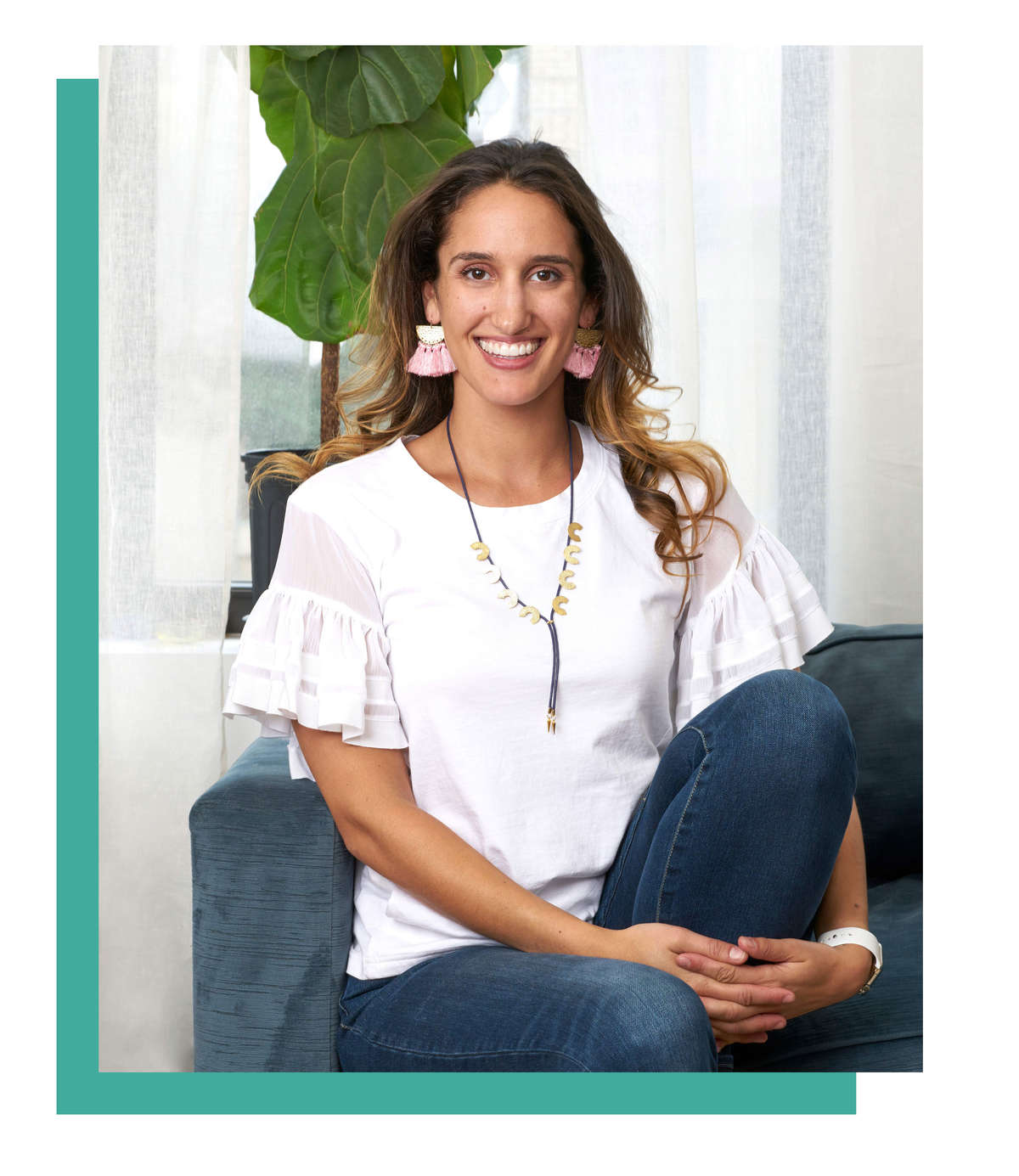 "Flaca" was a nickname given to Amy while she apprenticed as a jewelry manufacturer. One of her co-workers at the time nicknamed Amy "Flacasita," a Spanish term that literally means "skinny" but also has a deeper more sentimental meaning- "my sweetheart, my love." The term of endearment stuck and Flaca Jewelry was born.

Flaca Jewelry can be seen in national and international publications such as Vogue, InStyle, Glamour, Real Simple, Oprah and more, and has garnered a devout following of diverse style icons including Dakota Johnson, Jackie Cruz and social influencers nationwide. Flaca Jewelry is internationally distributed and can be found within the doors of top retail and e-tail powerhouses across the world including Bergdorf Goodman and Bon Bazaar in Japan.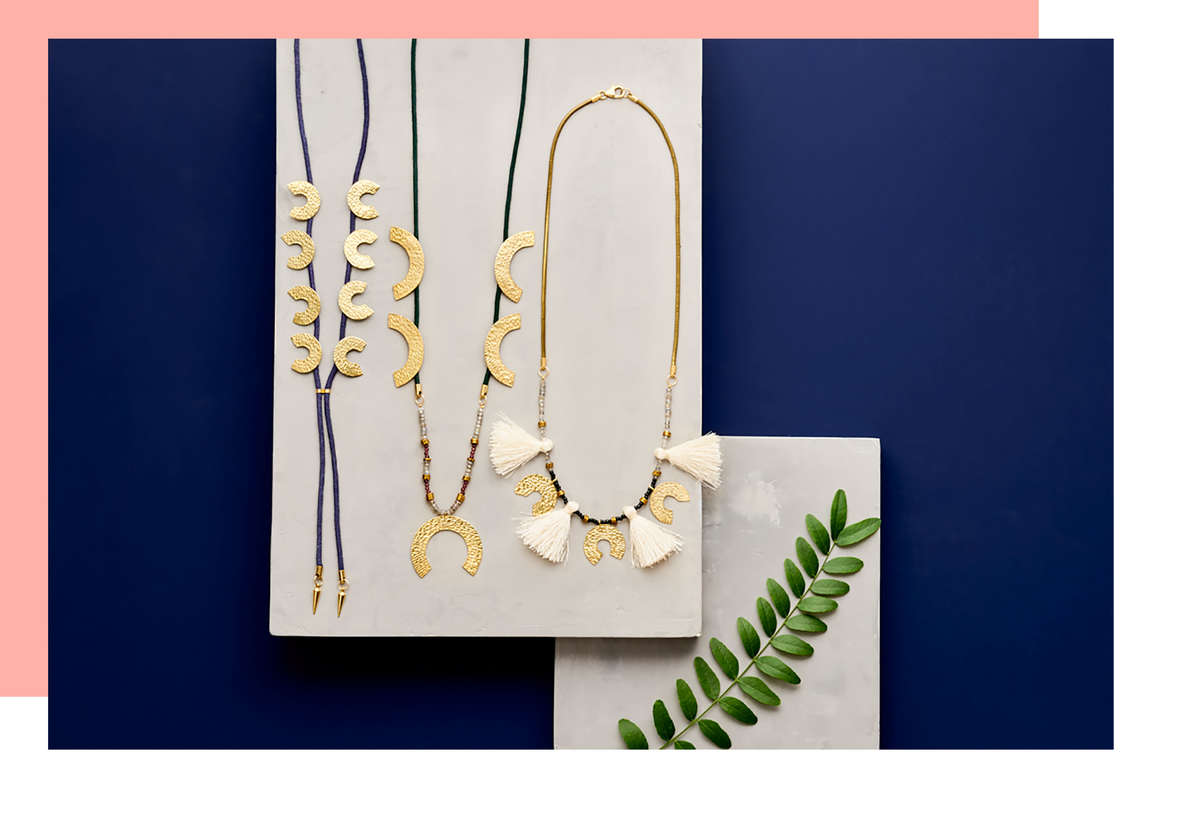 Founded in New York City in 2014 by Forbes 30 Under 30 member and Best New Designer of 2015 by The Zoe Report and Refinery 29, Amy Shepsman is devoted to the ethos of Flaca Jewelry: create accessible luxury for all women. Flaca Jewelry is known for it's colorful hand-wrapped silk tassels and textured metal.

While studying printmaking at Cornell University's school of Architecture, Art, and Planning, Amy fell in love with metal and began an apprenticeship working production and manufacturing for a local jeweler. The years spent learning and developing a technical eye from master goldsmith, Fareed Abdulky, turned Amy into a jewelry fanatic yearning to create high-quality jewelry that could be made available to the masses.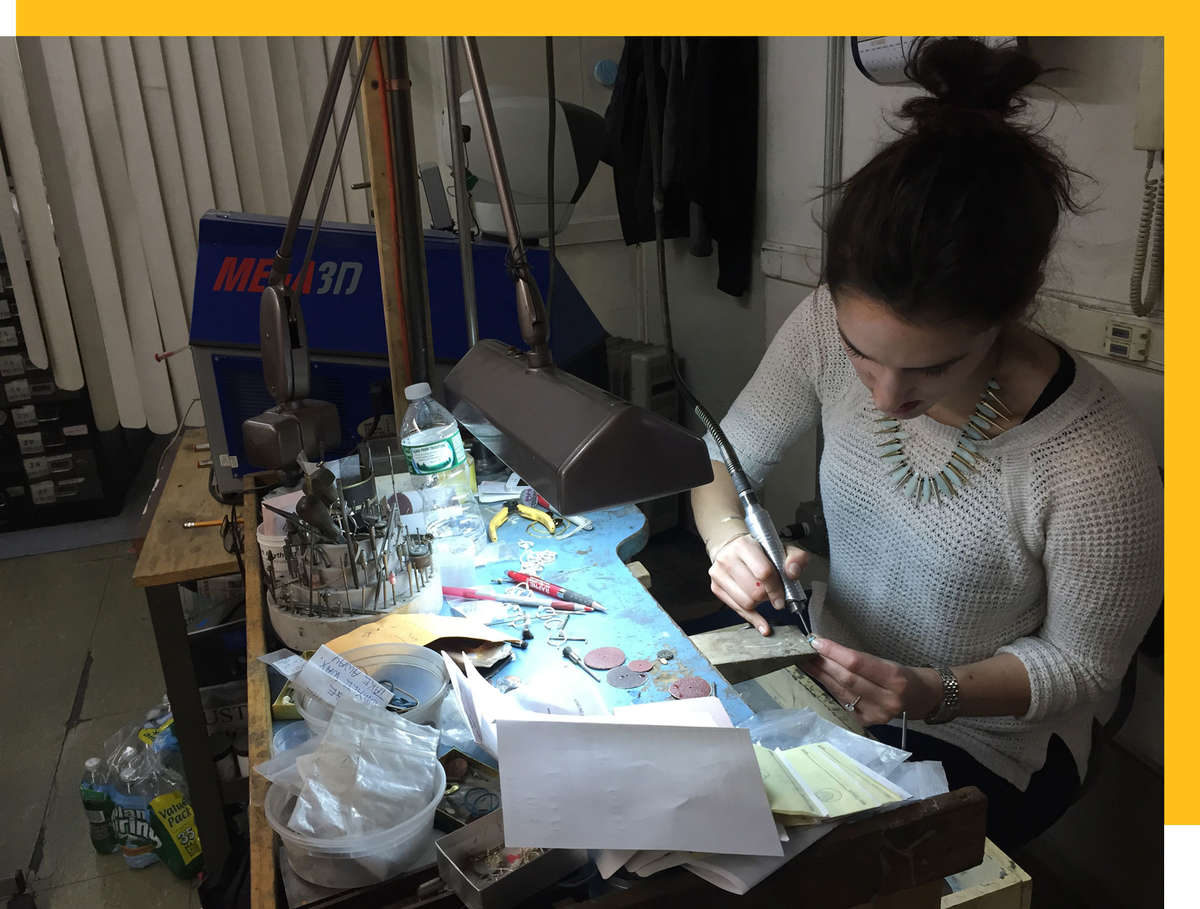 Sourced and produced entirely in New York City's diamond district, Flaca Jewelry's collection is striking, colorful, and will most importantly, be enjoyed from year to year. At Flaca Jewelry we believe in quality products, hand-made production, unrivaled craftsmanship, and the ability to stay true to the value of accessibility.